Language of customer experience
What do you normally do when you order a pizza, and delivery is delayed? What would be your first action when your train gets cancelled? Have you experienced receiving a package shipped from other country but it does not belong to you? What would you do? The first thing I would probably do is call customer service. What if you are talking with someone who does not speak your language? How are you going to communicate your problem with a customer service agent over the phone? If you are a manager or director of a company, try to think about that situation from a customer relationship perspective. What is the client's experience like if you are not able to help them due to the language barrier?
English has become the de facto business language of the world. However in the U.S., 21% of the population speak a language other than English in their homes. More than 9% do not speak good English to communicate with customer services agents. More so, it is not surprising that there are five main dialectal groups and more than 200 individual dialects spoken in Mainland China. Countries like Belgium, Spain, and Luxembourg even have many monolinguals in their population. Statistics show that 86% of brands have non-English speaking customers. However, only 66% of them provide multi-language customer services. You might not notice that offering support in a native language to your customer is good for the business. How is that so?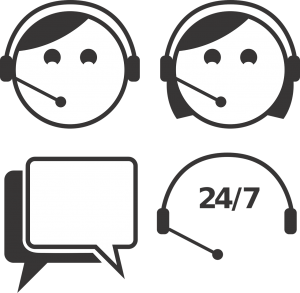 The pursuit of global market
Within a couple of years, it is expecting that non-English speaking consumers will gradually increase. This is because most of the business has gone global. More, the emergence of technology and the internet. This enables the markets to no longer be constrained by geographic region. The corporate marketing campaigns are launched via mobile and social media. While traditional personal sales are too expensive. Therefore, potential customers are coming from all around the world. Although, you do not see them. Try to differentiate your company from other competitors. You can do this by speaking the language of clients. This has become essential for companies doing business across national borders.
The connection with your target audience
Most of the technology-based customer services like websites and apps are offering English as a standard language for all the information. For example, how would customers start making a complaint if they do not know how to fill out an online form in another language? It is not new that browsers translate a website. This allows websites to find out the useful information to solve their problems. Some of them would rather just give up on the first step. However, calling can be another big challenge for some people.
Anyone would be delighted to start a conversation with someone who speaks his or her language. Starting an English conversation with a non-English speaker could lose this primary connection with your customer. Think, what do you do if a group does not have sufficient language to communicate with the customer services agent? How do you expect them to describe their experiences to you? How could the agent fully understand their needs? Speaking the same language can make sure that both of them can understand each other. This should lead to giving a right solution to a problem.
The customer satisfaction and loyalty
Are you, as a manager or director of a company, expecting customers to be be loyal to your business. Do you expect them to be satisfied with your services? If so, then using the language of your clients must start now! According to the reports, 76 out of 100 say that support in a customer's language improves their overall experience and satisfaction. More, 58 out of 100 believe that the client's loyalty to the brand is on the increase. It is all about customers' experience! That is, providing a localised product is not enough.
To create a greater customer experience, you need to support them in their preferred language. Why? Let's go thru it again.
Greater Customer Experience
How do customers feel when they encounter problems with your products or services? Most of them feel more comfortable to address their questions and raise inquiries in their native language. Using native speakers and web copy enables you to give the solution to them in the time of need, on time. Your support will bring out customers' "satisfied" attitude towards "delighted" brand preachers. Although there is so much evidence indicating that the supporting non-English speaking customers benefit both the company and the customer. Although some still struggle to justify the cost to expand services. According to the research report from The International Customer Management Institute (ICMI), over 50 percent of agents are frustrated with the language barrier. Possible misinterpretations also frustrate them.
What if you do not have the human resources for the multilingual customer support? The alternative way is to contact a translation and interpreting agency. There are a large number of translation agencies offering website localisations. Some also offer voice-over, and interpreting services depending on the clients' needs. These companies regularly hire professional interpreters who have relevant knowledge and years of experience. It means that they know how to use terms which are consistent with your brand. Once you find your interpreting partners and set up multilingual customer services, you are almost there! Let me remind you of the key success factor for any call centre –quality control.  Monitoring the interaction between agents and customers helps you to keep a high-quality customer service. This in turn can further make an improvement.