The Spicy City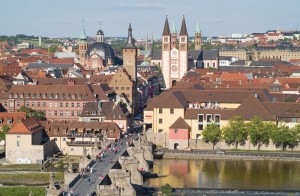 Bier, Lederhosn, Weisswurst – Germany.
Ever since Germany was officially reunited in 1990, stereotypes of beer-drinking, sausage eating, football loving, sometimes seemingly rude and direct speaking blonde-haired people, who all live in Munich or Berlin and using unnecessary complex sentence structures, have always been a constant in the international mind. It must be said that some stereotypes are at odds with the truth – not all Germans are blonde-haired and live in Munich or Berlin.
One must admit that Berlin, Frankfurt and Munich are among the most known cities in Germany; especially Berlin is an international HUB for businesses and culture. Frankfurt is the financial centre of Germany, giving home to the European Central Bank and the German stock market. The annual Oktoberfest in Munich stages the world's largest folk festival with over 6 million visitors from around the world, so it comes as no surprise why Bavaria is the most known German state in the world – and probably the only one. However, some 3 hours from Munich lies a city, on the shores of the river Main, which is considered one of the most original cities in Germany – the spicy city Würzburg.
Würzburg is located in the region of Franconia, Northern Bavaria. Würzburgs  population, with around 130.000, is rather small but despite its size. Würzburg has many things to offer for tourists and natives alike. Since the first mentioning of Würzburg in the 5th century, the city has always been a residence for church dignitaries, explaining the countless churches in the city centre. The churches range from Baroque, Renaissance, Gothic, Romanesque to modern building styles, giving Würzburg the name of "The city of 100 churches". During WW2 almost the entire city was destroyed, however, the so-called rubble women started to rebuild the entire city precisely how it was before the attack. The many different castles, seemingly guarding the city on the surrounding hills, provide a very medieval flair. The Würzburg "Residence" is by far the most impressing building of Würzburg. Architect Balthasar Neumann built the Würzburg  "Residence" in 1744. The court gardens of the "Residence" are very impressive, tourists and citizens can visit these gardens anytime of the year. In 1981, the Würzburg "Residence" was inscribed into the UNESCO World Heritage List without a lengthy procedure, because of its clear beauty and unique art style.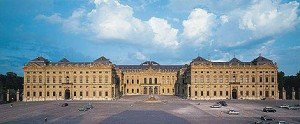 The old Main Bridge offers a great opportunity to enjoy the evenings with a glass of wine and to connect with the fun-loving citizens of Würzburg. The many boutiques, clubs and restaurants provide numerous opportunities for spare-time. It does not  matter if you want to enjoy Würzburgs culture or enjoy the nightlife, this city will definitely spice up your trip to Germany.
Author: Alexander Hofmann
Source of the images:
http://www.residenz-wuerzburg.de/englisch/residenz/
http://tourismus.nuernberg.de/en/sehen-erkunden/ausflugsziele/wuerzburg/d/wuerzburg.html