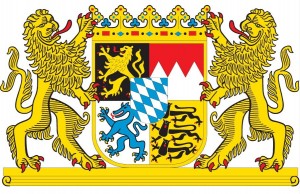 Is it true that everyone who lives in Bavaria, Germany is wearing a 'Lederhosn' or a 'Dirndl' all the time? Or that every person who is born in Bavaria is playing a musical instrument? But the fact that all Bavarian people are supporting the regional football team Bavarian Munich has to be true, right? And are you from Munich? I've heard that all Bavarian citizens are able to chug a mass of beer? Okay stop…
You've never been to Bavaria or to Germany in general? And you have only seen Bavaria on your television? Then this is the perfect article for you to know much more than the rest of the world.
If you live in Bavaria or was born there, you always get the same questions almost every time you say that you're from Germany and especially Bavaria. The small list of questions at the top of this article is just a small sample size. There are much more and nearly any of them are wrong. But that's not your fault. How could you know it better if this is exactly the image the television wants you to believe?
So let me tell you the one and only truth about Bavaria…
…it's a normal federal state like any other.
You can't believe it? Ok, listen!
We are a very traditional state, there are many Catholics and for
most of the people it's very important to go to church on Sunday. But exactly this is the reason why we only wear our liveries on traditional occasions like city festivals or for the 'Oktoberfest' in Munich. It is something special and therefore we only where these liveries on special days. On every other day we're dressed like everyone else. And furthermore not every person who lives in Bavaria has a 'Lederhosn' or a 'Dirndl' but to be honest most of them.
The same applies to the prejudice that everyone is playing a musical instrument. Of course we have a lot of brass bands but not everyone is part of a brass band. Some peoples know nothing
about music and we are not a special species where everyone is able to play an instrument.
That sounds crazy? I know, but then the next fact is going to shock you.
I know a lot of people who aren't supporter of the biggest German and by the way Bavarian football club 'Bavaria Munich' but to be fair, we have many football teams in Germany and it's really hard to decide which one is the best. It doesn't care if you live in Bavaria and support a football club from North Rhine-Westphalia. It's all about the love for football.
Now to the best prejudice in my opinion. You're from Bavaria, so you have to live in Munich
or very close to Munich. Not really, do you know why? Bavaria is a very big state
and in this case unfortunately not everyone can live in Munich, but that's no problem,
Bavaria is beautiful and everywhere you live, it's worth it.
And last but not least the fact that every Bavarian citizen is able to chug a mass of beer.
Not everyone but most of us 😉
Nevertheless, you should make your own image of Bavaria, Germany,
you won't have any regrets about it.

By Bianca Schlereth
Source: Google Images