Last Chance to Claim Your 2010 Refunds!
Only a few days left to get tax refund for 2010!
Apply now and you could get your refund back in time for New Year.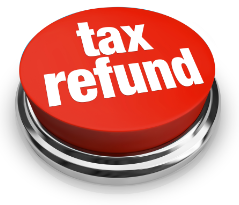 Please note:
In 2010, a large number of people in Ireland overpaid their taxes. This is the last chance to apply for a refund for Income Levy for that year. So get in now before it's too late.
How to get a Tax Refund?
Send an email to admin @ translit . ie with your full name and PPS number.
We will send you a link to our easy-to-use tax refund application form which will take only 5 minutes to complete.
Revenue Registered Tax Agents
TRANSLIT is a registered Tax Agent with Revenue (TAIN 73967J) and all Refund Applications are submitted by a qualified accountant, so you can be sure that your taxes are in good hands.
We are looking forward to assisting you with your tax refund and, hopefully, delivering some good news just in time for the New Year!
Best wishes
TRANSLIT team