Alicante is a city located in the south east of Spain, flanked by the Mediterranean Sea, which causes warm temperatures during the whole year. So, even in winter, it is not unusual to find people swimming in our transparent and calm waters.
But if you do not like the beach, do not worry, we have landscapes for every taste. You only have to drive 25 km to find the Maigmo Mountain. Here, you can do some hiking, ride your bike throughout a bike way of 22 km, or just breath some fresh air while admiring the scenery.
If you are more urbane, you also have things to do in the city centre. You can go shopping in Maissonave Street, take a coffee on a lovely terrace or go for a walk in the Explanada park, where you can also buy hand-made goods in the so-called Hippies' stands.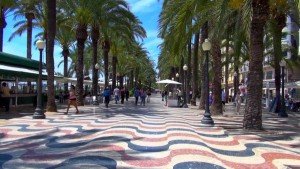 But if those activities have not impressed you, Alicante's nights will do.
When the sun goes down, Alicante wakes up. People usually have dinner around 9:30pm, then we go out to our fantastic pubs in the Barrio (the old town), where we can dance, laugh and drink.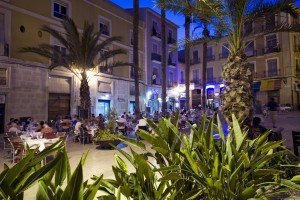 Since the weather is always nice, people can be in the street until dawn, and night usually finishes at the city port, watching the sunrise while having chocolate with churros (a fried-dough pastry).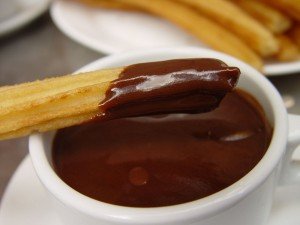 Mediterranean countries are known for their healthy and delicious diet, and Alicante honours the cliché.
Our typical dish is the Paella, a rice dish that can be served with shellfish or meat and vegetables.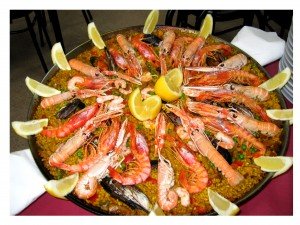 To finish this little guide, we have to mention the most important festival in Alicante, the Hogueras (the bonfires). From 19th to 24th June Alicante is filled with music, barbecues and, of course, the carton and cork monuments which will be burned at midnight on 24th after the great Palmera (Palm fireworks). On Saint John's Eve, people make bonfires all along the beach to keep the sun up, since this is the longest day in the year. At midnight, after writing three bad things we want to change and three wishes we want to come true, we throw the bad things to the bonfires and jump over it.
The week after the Hogueras, the Postiguet beach becomes a light spectacle with the Firework Display Competition, the biggest one in Europe.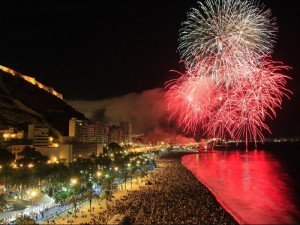 Will you miss it?
Written by: Tatiana Monaco