Founded in 1987, the well-known European exchange programme Erasmus is now an essential rite of passage for many students, as 3 million young people have taken part of the Erasmus programme since its creation. Most popular destinations seem to be Spain, Germany and France but more than 4000 universities and institution are offering places for foreign students all around Europe by now. I am one of these 3 million students who have had the experience of Erasmus and I've been through all steps and states of mind produced by this programme during the 10 months that I spent in Germany last year. In this article, I am going to tell you a bit about my experience, and what you absolutely have to know before, if ever you are thinking about spending one or two semesters abroad next year.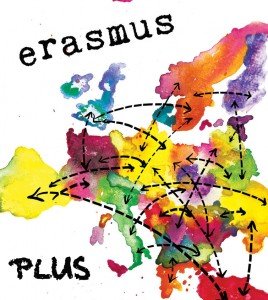 My first advice would be to choose a country whose language you already know a little, at least the bases. I might sound fool to say that as it is logical for most people, but during my time in Germany I've seen too many persons showing up not knowing any single German word. Admittedly, they did it well because everyone was speaking English in the community, but Erasmus is not all about social, and people tend to forget it. The main purpose of it is to study/do an internship abroad and improve one's language skills. You may have a lot of fun during your Erasmus tourist and night-life, but the constant struggle to cope at the university or simply at the supermarket will give you a lot of stress and may make you feel bad and even isolated sometimes.
Erasmus can be very challenging. You must be ready to face tons of mind-numbing papers and procedures, endless waitings the and fear of an administrative error that might ruin your year – they don't ruin your year of course but can drive you really mad. It begins at home, but doesn't stop soon as you arrive in the new country! Once again you will have dozens of papers to send back to your home-institution, your subjects to choose hoping for your teachers to approve them and the ECTS-credits to be enough, but also financial struggles like the opening of a bank account or the tax for the television, etc. And you know what? Everything starts again when time comes to go back home and you must prepare all the procedures. Even when you're back home there will still be papers waiting for you. So from the beginning to the end, always keep all your papers well organized and don't give up at the first tight deadline.
The second biggest issue when living in another country is the health. Being sick abroad feels 20 times worse than at home and you're convinced that you will never recover. We also tend to hesitate to go to the doctor: "Will they understand me? What if they don't recognize my European Health Insurance Card? Will I be paid back if I need to go to the hospital?" My advice is not to think about it and just go to the doctor. Your health is the priority, don't waste your time wondering about the worst.
The other big bad thing you must be prepared for is naturally homesickness. Whatever how much you enjoy your time abroad, there will always be times when you will feel blue because of things you can't get used to here or simply missing your country a lot. It is perfectly normal, everyone once in a while got the feeling of not being in the right place. Just try to minimize the drama: it is not forever and the more you long for going back home, the more you'll actually enjoy it. Instead of thinking about how better it can be if you were at home, try to plan new things to do and places to go in the coming days, or simply take a stroll outside, make yourself a cup of tea or choose your outfit for tonight's Erasmus kitchen-party!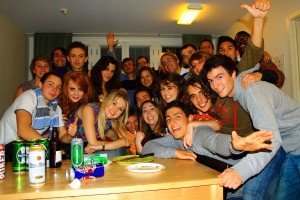 Ok, now that I'm done with the negative, let's dive into the mountains of the amazing facets of Erasmus. Before everything, Erasmus means meeting new persons, new cultures, new horizons. Wherever you go there will always be a community of foreign students with whom you might feel a little bit like home. This experience is a unique opportunity, so grab it and discover as much cultures you don't know as possible, whether it is simply by talking with each other, or organizing international dinners or outings. Also do not constantly stay in the same town: travel as much as you can! Try to get a global outlook of the country you're in – and why not other border countries – and to collect many memories as possible. Once again, there will always be new people on your path to bring you a little bit of themselves, even sometimes only for the time of a little chat in the street.
When seeing things on the long term, the relationships that you build during your Erasmus will make you more "globalised" and can be helpful for your future for it's always good to know people in other countries. And let's not forget that including your Erasmus exchange in your CV can be a great clincher for the employer who will be looking at it. Why? Because having spent time abroad doesn't only mean having good language skills – although let me say that it is the very best way to learn a language or improve your skills; you may learn a language for years in your own country, if you don't get to practice with natives you will never get it fluently -, it also reveals a lot about your personality. It goes without saying that this experience brings many "soft skills": a great independence, good interpersonal skills, knowing how to cope with issues, with challenges, etc. A person who travels a lot and knows how to acclimatize to a new environment is highly likely to be more reliable and efficient.
Written by: Juliane Daudan