When Romania and Bulgaria joined the EU in 2007, Sweden placed no immigration barriers to Romanians and Bulgarians giving them an opportunity to access their labour market and get social welfare supports and such a decision had its fiscal consequences. Joakim Ruist of the University of Gothenburg, set out to research and evaluate economic activity by Romanian and Bulgarian nationals who arrived in Sweden between 2007 and 2010. He found that they made an average net contribution to the state.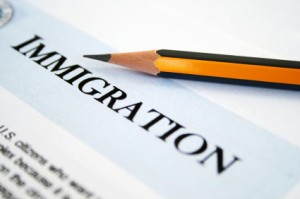 Ruist used the Swedish figures to forecast the probable economic contribution of these immigrants to other EU states. He predicted that 2 factors would make their contribution to the Irish economy even more positive:
–      Irish social welfare is not as comprehensive as  Sweden's so there will be lower social welfare costs compared to revenue in regard to these communities;
–      Romanians are far more likely to speak English than Swedish so they are more likely to secure employment.
This is the link to the research.
Source: Office for the Promotion of Migrant Integration
Department of Justice and Equality
Source of image: http://www.sociologyinfocus.com/2013/01/16/the-power-behind-%E2%80%9Cillegal-immigration%E2%80%9D/