Garda Vetting is a background check completed by the National Vetting Bureau on individuals to establish if a person has a criminal record in Ireland. It is one of the legal requirements for professional interpreters who translate for state bodies and vulnerable persons. Example include: hospitals, schools with children under 18, prison, courts. Irish authorities require interpreting companies to conduct Garda Vetting on their interpreters before allowing them to discharge their duties.
TRANSLIT is preparing for a large government project
We are getting ready for a big interpreting project in Ireland for public services and government organisations, and would like to invite professional interpreters to join our team.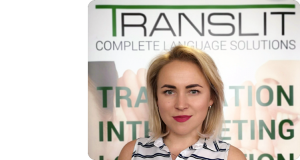 This project will provide regular work and interpreting assignments for the next 3 years.
Garda Vetting Process
To enable us to include you in the team, we are required to obtain a Garda vetting certificate for you. TRANSLIT will assist you throughout the process. Please do the following:
Download the Garda Vetting Invitation Form, fill it in with your personal details, print and sign (form can be filled in electronically before printing, signature must be original, not digital)
Post the original form to: TRANSLIT 18 Upper Mallow Street Limerick V94 N12
Prepare your proof of address

, such as a utility bill (e.g. gas, electricity, television, broadband or landline; m

obile phone bills are not

acceptable), bank statement or Revenue letter.

This document must be less than 6 months old. Photocopy, scan or printed online bills are acceptable.

Prepare your proof of ID, such as Passport or Driving Licence. Photocopy or scan is acceptable.
You can send photocopies of items No. 3 and 4 above together with the Garda Vetting Invitation Form (item No. 1) to us by post. Alternatively, you can email scans or electronics files by email to talent@translit.com
Take a photo of you holding your original ID (e.g. make a selfie with the passport)
The National Vetting Bureau will send you email with link to complete an ONLINE form. The email will be from evetting.donotreply@garda.ie

Please complete it asap as the link expires after 30-days.
We will process your documents once we receive them.
Should you have any questions, please contact our Vendor Manager via email address above.
Thank you for your interest in this exciting project.
On behalf of TRANSLIT, we look forward to working with bright, enthusiastic interpreters who are passionate about languages and enjoy helping people to understand each other.
Interpreting Marketplace
If this is your first time working with TRANSLIT, we recommend you to also register on our Centralised Interpreting Management Platform to get more projects and join our growing community of interpreters.