As a company grows globally, its language related requirements also increase. The most common types of interpreting for a business, for example, would be conference interpreting. This is when a company hold meetings or conferences that need a multilingual interpreter to convey the message in a target language. For international companies, hiring interpreters who are qualified to provide certain interpreting work can be regarded as essential in order for companies to develop their business globally. Having your own professional interpreting team inside your company could be a good approach. However, if you are a small, growing company that does not have a high turnover, you may consider hiring a freelance interpreter. In this blog, we will provide some tips that you and your HR team need to know when recruiting a freelance interpreter.

But before discussing these tips, I will briefly explain why it is preferable for a small company to recruit freelance interpreters rather than have their own team within the company.
In general, there are usually a small portion of interpreting jobs in small companies in comparison to larger companies. Building up your professional team inside the company means those interpreters are hired as employees; you pay their wage regularly. It is not very cost-efficient. First, your company needs to put resources and time to manage your team and to advance their professional skills for different types of interpreting assignments. In addition, you might also need to hire a senior manager to supervise the interpreting to ensure the quality of the job. Moreover, the wage and tax payment for interpreters and translators is not as reasonable as you would think. It might be a good idea for companies that have great requirements for interpreting projects; otherwise, the best cost-saving option for you is to recruit a freelance interpreter.
Hiring freelance interpreters allows you to find the most suitable person for critical conversations for a suitable price. There are normally two approaches when hiring a freelance interpreter:
1. Recruit interpreters through an online freelance marketplace.
2. Contact interpreting (Link) and translation agencies.
Recruit interpreters through online freelance market
There are numerous freelance interpreters and translators working through the internet, on websites like translatorcafe. Freelance interpreters provide their education background, work experience, and price rating online. Your HR team will be able to check this information, and invite the ideal interpreters to your interpreting job. Alternatively, you can also post jobs on the website to find the perfect person.
Here are some tips for your team to be aware of during the process of recruitment:
Avoid spammers
Once you post your job on the freelance interpreters or translator's website, you may receive loads of application emails. The first step to filtering your email is to check the receiver field. Are you one of the Bcc (Blind Carbon Copy) recipients? BCC (Blind Carbon Copy) does not necessarily mean a bad thing; however, you should be aware of it. This could mean that the sender chose to send out a mass email to different jobs, and you are just one of their interests. It is always better to find a person that is truly passionate and interested in applying for the job instead of a person that sends casual emails to you.
Ask for credentials
Once you find several suitable candidates for preliminary selection, make sure you ask for his/her credentials. Their academic achievement will help you decide whether the person is adequate for your interpreting job. Does the person's education background and knowledge make her/him qualified enough to perform a particular job?
Check references/ reviews
Check the applicant's reference or a previous client's review. This will help you discern the credibility of the interpreter.
Registered member of The Translators' and Interpreters' Association?
If you are looking for a freelance interpreter or translator in Ireland, it is recommended to find one that is registered with The Irish Translators' and Interpreters' Association (ITIA). Every freelance interpreter and translator who signs up for membership is required to have a high professional and ethical standard. http://translatorsassociation.ie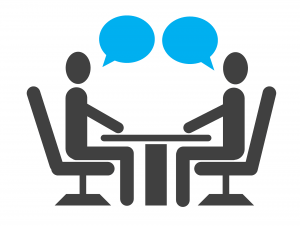 Oral interview over the phone as test
Create some general questions related to different types of interpreting. This is to assure that the person has the proficiency required for the given assignments. The questions should be more or less, about how familiar the interpreter is with the type of interpreting job. How confident the interpreter is with the terminology and how proficient the interpreter is with the target language. It is possible to change the languages during the interview to be sure that the interpreters can provide the accurate target language.
Recruiting freelance interpreters lowers the costs for companies; however, it is still a time-consuming process. Other important things need to be sorted in the meanwhile. For example, double-checking the availability of the interpreters, searching for accommodation for the duration of the trip, and making reservations for any transportation. Altogether, you have already put so much time and energy on one project. In this case, contacting interpreting and translation agencies can be a good alternative.
Contact interpreting and translation agencies
Plenty of interpreters work for agencies. Despite the fact that collaborating with professional agencies requires extra costs, it is time-efficient. Do not forget: Time is money. Saving your time means you can focus on profit-gaining projects. Professional translation agencies also recruit freelance interpreters through internet-based platforms. Nevertheless, they have much more experience collaborating with freelance interpreters. Booking interpreters through translation agencies is like ordering a well-organised package. From recruiting freelance interpreters to doing the actual job, agencies assist your company throughout the process. First, agencies normally develop their own database. Every freelance interpreter must sign an agreement with the agency he/she works for. For your company, it is more reliable to find a freelance interpreter whom agencies have cooperated with before, to provide you a trustworthy person. Moreover, in case of any unforeseen events, agencies are capable to deal with it and provide a replacement.
Lastly, agencies are experienced in finding interpreters who have a good background knowledge in the target area. For example, companies such as international medical devices companies or business going through financial audits may find the need of hiring a freelance interpreter for any conferences or inspections. In this case, you need a person that has a background knowledge in the medical and judicial sectors. It is not that easy to find a professional interpreter by searching on your own.
Conclusion
Searching for freelance interpreters online is cost-efficient; you are able to compare the price and preview the person's background before you decide to hire him/her. Make sure your candidate is passionate, certified, and qualified enough for the interpreting job. You are responsible for the choice you have made and the quality of the entire process. If you consider saving time for your business, it is advisable to get in touch with local interpreting agencies and get a qualified interpreter for your company!
-Yi Hsuan Chen