Have you ever been to France?
Do you plan to?
If so, forget all those Paris et al and prepare to visit the Burgundy, one of the most beautiful regions of France.
      First, a little bit of geography. The Burgundy (Bourgogne as we call it in French) is a region of the North-East of France, not far away South from Paris.  It is very vast, and you may need five hours to travel from one extremity to the other! But it shouldn't bother you as you will see many beautiful kinds of landscape throughout your travel: from pastures to endless colourful fields, not forgetting some amazing vineyards.
I can't write about Burgundy without speaking about gastronomy. My region is very famous for its culinary specialities, which delight everybody, whoever they are: tourists looking for discovering the traditions, or just locals enjoying a good dinner after a hard day of work. Let me propose you the following menu:
Aperitif: Gougères fresh out of theoven with a glass of Kir. The gougères are a very famous appetiser, made out of choux dough and cheese. Be careful not to eat too much of it or you won't be hungry for the rest of the meal! Hopefully the Kir, some crème de cassis added to white wine, will refresh your throat.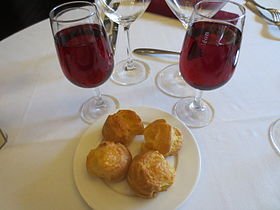 Starter:  A few Escargots de Bourgogne. Yes, it is snails but don't run away so quickly! Frankly, it is one of the most refined dish I have ever eaten. And to be honest, all the magic in this food resides in the garlic butter: the smell of this sauce is so enchanting that you completely forget that you are eating snails, whose taste by the way is not strong at all. Enjoy it with a glass of white wine, let's say a good Petit Chablis.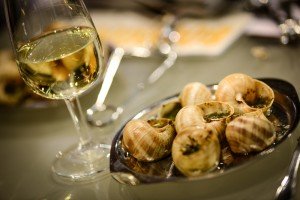 Main course: Be ready for the biggest must-try of the region, the Boeuf Bourguignon. This dish, which is cooked for a very long time, might seem very common but holds amazing savours. The beef is cooked so long that it almost melts under the tongue, and is accompanied by vegetables from the garden: potatoes, carrots, turnips, leeks, onions, etc. The sauce is made out of red wine and should convince you to stay in Burgundy forever…!
Cheese (because it's unavoidable): Have some Époisses spread on fresh bread with a glass of Pinot Noir – always accompany your cheese with red wine! Beware, the Époisses is extremely strong flavoured and won't leave you with the best breath! Just close your eyes and try this cheese, I guarantee that you won't regret it.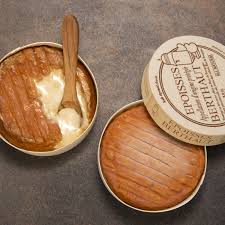 Dessert: Enjoy a slice of Pain d'épice with a glass of crémant du Jura, as a crowning final. The sweetness and the spice of the pain d'épice will make you fall back into childhood and the soft bubbles of the crémant will end your meal perfectly.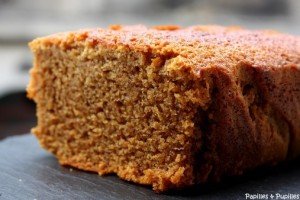 Alright, I hope you enjoyed those Burgundian specialities, because now we have plenty of places to discover. Here is a small list of my favourite spots in Burgundy that you will surely like to see: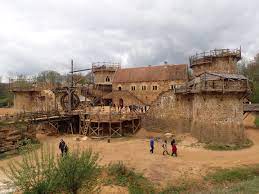 The Guédelon Castle is a medieval castle… currently under construction! This is a big project, launched in 1997, which aims at building a castle within the medieval methods, that is to say without any modern tool, not even the electricity. The visitors stroll through the site, at the heart of the construction, watch the workers building the castle and can interact with them in their manufacturing stands where sometimes small activities are organized. I've been going to Guédelon for years and the amazing thing is that so many things change from one visit to the other! This is the perfect place to go, especially in a family group: you will learn and enjoy a lot!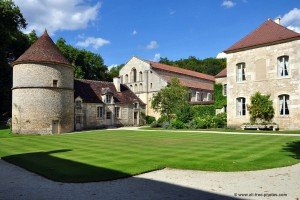 Visit the Abbey of Fontenay, a dreamlike former abbey part of the UNESCO that will make you feel like in another universe. Take a look at the church, the cloister, the giant dormitory, and if you come in Summer, enjoy the greenery of the nature surrounding the abbey.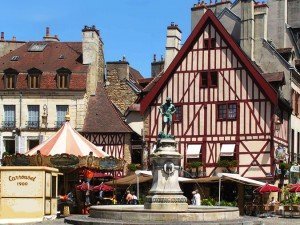 Take a day to visit Dijon, the capital of the Côte-d'Or department, a town full of treasuries. You will be delighted by its streets brimming with memories of the past and its cultural heritage. Among many other things to do, visit the Philippe le Bon tower in top of which you will enjoy the most amazing view of the city (try to do by the sunset, you won't regret it), take a stroll in the beautiful Jardin Darcy, enjoy the local paintings and history in the Musée des Beaux-Arts, and why not stop at the Church of Notre-Dame to say hello to the owl, some say that if you touch it with your left hand while making a wish, it will come true. Worth the try, isn't it ?
           There are of course plenty of other cities and monuments to see. Let your instinct guide you through the region and never hesitate to try new things, because it is the secret of a good journey.
Written by: Juliane Daudan