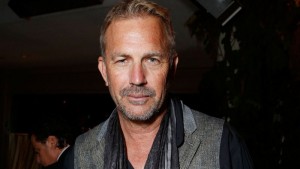 Kevin Costner the leader of the mistaken projects, the King of "what would be but actually never was" is always trying to make the most of himself. Like Lisa Simpson sais "poor Mrs Costner, he try so hard…". I have always compared Kevin Costner with a poor old men who is trying to make out at the disco. He is making use of his skills but with no results. Everything he can get, somebody gave him for pity. Costner isn't what he was anymore. He had his moment of glory in the 80's. he boasted of being seductive. His great moment Came up with The bodyguard (1992, Mick Jackson). After that everything started to curve. He became in a second-rate actor. At least in Spain.
May be this is related with the translation of his film titles. This tittles has been known as the source of an inexhaustible bad translations in the cinema industry.  For example we have one of his films The postman(1997, Kevin Costner). It was translated as "El mensajero del future" (The Messenger from the future). If we take into account the plot of this film, we will notice that the only "future" thing is the environment of the film. The main character doesn't come from the future to give a message. He is just a men in a post-apocaliptic future who pretend to be a postman so the people can give him food an housing. The postman  is a more ironic and evocative tittle than pointing at this is a science fiction film.
After this film some other bad translated titles would be created. Such as For the love of the game  (Sam Raimi, 1999) which became "Entre el amor y el juego" (Between love and game), 3000 miles to graceland(Demian Lichtenstein, 2001) that became "Los reyes del crimen" (The kings of crime)   and some other weird titles.
With all this things, mrs Costner is not seducing us. More over he is moving away from what once he was.
Author: Jesús López Alarcón