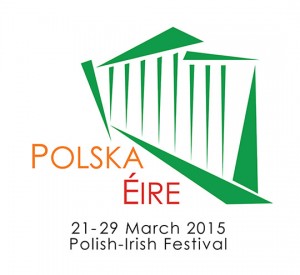 Population in the Republic of Ireland is about 4,595,281 people (Source: countryeconomy.com/demography/population/ireland) and we can find more than 150,000 people from Poland living in Ireland. No one can deny there is a indeed big number of Poles living in this island. It is obvious that this community of immigrants has become one of the most influential minority in the country. We can hear people speaking Polish everywhere (actually, Polish is second language most spoken in Ireland!) and we can find Polish shops, markets and products very easily.
As this community takes an essential part in the live of the island, many organizations and institutions such as the Embassy of Poland in Dublin along with the Department of Justice and Equality and the Department of Arts, Heritage and the Gaeltacht from the Ministry of State For New Communities, Culture and Equality have organized a festival PolskaEire. This event expects to celebrate the development of Polish people in Ireland and the development of Ireland thanks to the Polish community as well. Learning about integration, tolerance, cooperation and having a good time will be the main aims of this special celebration.
There will be cultural activities of many kinds: from debates about integration to sports and gastronomy! The activities will take place in different points all over the island like Dublin, Cork, Co. Tipperary and many other places from 21st of March until 30th March! PolskaÉire festival 2015 will conclude with a Polish film festival.
This is a great occasion to celebrate the union and good relationship between two communities in Ireland and to learn many things about both of them. Not to be missed!
Here you have a complete programme of activities including PolskaEire Festival all over Ireland:
http://www.justice.ie/en/JELR/Polska%C3%89ire%20Full%20Events%20National%20Programme%2024.02.15.pdf/Files/Polska%C3%89ire%20Full%20Events%20National%20Programme%2024.02.15.pdf 
Author: Luis Cano Collada