Literature translators can sometimes be considered one of the least appreciated professions in the world. We read foreign books and praise the author for his style of writing while in reality we are reading the effect of somebody else's hard work – a translator whose name we usually do not notice, even if it appears on the first page of a book. Meanwhile, the content of the book depends entirely on him or her and we should not forget that we are reading a translation.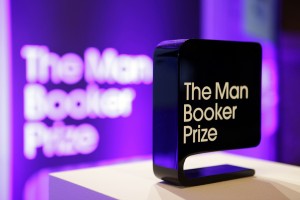 This is going to change thanks to the administrators of the Man Booker Prize. The Man Booker International Prize (£52,000) for a book translated into English will be split equally between the writer and the translator. It is a milestone for recognising the contribution the translators have in the success of books on foreign markets.
The Man Booker Prize promotes the finest in fiction by rewarding the very best book of the year. The prize is the world's most important literary award and has the power to transform the fortunes of authors and publishers.
The Man Booker Prize for Fiction 2015 is chaired by Michael Wood. The judges are: Ellah Allfrey, John Burnside, Sam Leith and Frances Osborne.
The Key Dates for the 2015 Prize:
– The longlist will be announced on Wednesday 29 July 2015
– The shortlist will be announced on Tuesday 15 September 2015
– The winner will be announced on Tuesday 13 October 2015.
Author: Magdalena Piskor
Source:  http://themanbookerprize.com/man-booker-prize-2015