TRANSLIT made a decision to remove all business registration and company formation services from its website and focus solely on language solutions and services such as translation, interpreting and localisation.
TRANSLIT is pleased to announce the launch of its dedicated website RegisterCompany.ie exclusively for company formation and business registration services.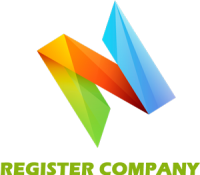 Did you know that all Limited Companies in Ireland are currently operating as DAC (Designed Activity Company) since the 1st of June 2015, unless they convert to a new format?
According to the new Companies Act 2014, all existing private companies have to decide whether to convert to one of the new types: Company Limited by Shares (LTD) or Designated Activity Company (DAC), and they should complete this process during the transition period of 18 months.
Doing nothing within that time may not be the best option for your company.
Here is a brief comparison table of the key points for the two new company types:
 LTD

 DAC

No restrictions on what the company can do
It can have a sole director
The annual general meeting (AGM) becomes only optional
Streamlined one-document constitution
It does not require any name change after conversion

The company is limited in what it can do
It must have two directors
If it is not a single-member DAC, the company must hold AGM
Its registered name must end in "Designated Activity Company"
With Registercompany.ie the conversion process is fast, easy and cost-effective. To avail of a discounted price, place an order by the end of August 2015!
How to get converted?
Visit the page Register company
Select a correct online form for the type you want to convert
Fill in the details (all information is securely encrypted)
When choosing the preferred payment option, enter the promotional voucher code A1PARTNER to avail of the discount.
RegisterCompany.ie is:
 Authorised Trust and Company Service Provider by the Department of Justice (AMLCU)
Authorised Company Formation Agent with CRO and Member of Fe Phrainn Scheme
Authorised Tax Agent with Revenue (TAIN)