Unless you have either professionally translated something or have experience in the translation filed, you might not know the cost of translation. It can be a surprisingly expensive service which has led to the rise in popularity of free online translation tools. As a result of this popularity, there has been a constant debate about which is superior; Human translation or Machine translation. Many people are opting to use these online tools to translate important information in an attempt to save on costs. There are even some companies who attempt to use these tools to translate very creative, artistic marketing language.
While it will save you some hard-earned cash in the future, this decision needs more thought. It is important to consider the longer-term value of using professional human translation services. Quick and easy translation tools are not always the best option. Here are the reasons why you should consider a professional translation provider.
 Certification
If you are getting an official document translated, you cannot use an online translation tool. Your translation is useless when you submit it even if the online translation itself, is accurate. Official documentation cannot be translation by just a fluent speaker either. Translations of formal papers must be accompanied by an official stamp. This stamp proves that the translator is licensed and registered. This is also true when translating legal documents like affidavits. The translator will need to present themselves to a solicitor in order to make the translation legally binding. Free online tools cannot give this legality to translations.
 Context and appropriate usage
A good, professional translation does not just entail the accurate translation of words. It also considers the appropriate usage of metaphors, phrases and other characteristics of language which depend on the situation and context. Online translation tools on their own cannot reliably account for these varying aspects of human language and are therefore a poor choice. They do not take into consideration the more artistic side of language interpretation. This is required to ensure accuracy in any translation project.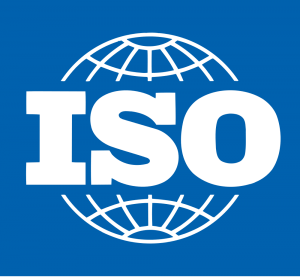 Quality
This is perhaps the best reason to use professional human translation. There is no free online translation tool that can compare to human translation. The technology simply does not exist. Whether you're a business owner and want to go global or a private individual, it important that your translations are to the highest possible quality. Professional human translation is extremely accurate as it can be revised, proofread and formatted before completion. Online tools can only translate a group of words together. They often come back with an incorrect representation of the meaning of the sentence. Humans can interpret context and capture the same meaning as the source text, rather than simply translating word-for-word.
Personal Knowledge
Trained professional translators possess a vast range of knowledge of at least two different languages and cultures. In addition, they have expertise in specialised topics including, but not limited to, law, science, medicine and business. Professional translators have exceptional writing abilities in their native languages, and they can adapt their writing style to the tone of the original text. They also possess knowledge of various dialects and an understanding of the cultures and customs in the places where their working languages are spoken. As a cultural and linguistic bridge, translators are, in large part, responsible for effective communication with the world outside their countries' borders.
Strength in numbers
Another advantage with using human translation is that you have the benefit of using a translation company. By doing so, you get the benefit of an entire team working on your translation. This ensures that your project is accurately translated, properly proofread and formatted as per your preferences. Another asset of a team is that you can receive invaluable advice and support in relation to your translation. A translation tool cannot help you format your translation. No tool exists that can advise you how to tailor the language of your project for a particular audience. But by using a professional translation team these aspects are no longer an issue for you.
 
Consequences 
This is another aspect of translation you probably are not familiar with unless you have experience in the translation field. There are horrible (and sometimes hilarious) stories of Machine translation gone wrong. Here is an example of terrible Machine translations. A poor restaurant owner in Beijing decided to use a machine to translate the words "dining hall" onto a banner for his restaurant in anticipation of tourist crowds for the Olympic games. The output the tool gave him was 'Translate server error'. Suffice to say there were many confused tourists outside his restaurant.
 Conclusion
This is the worst-case scenario however. Not every free online translation tool will be this inaccurate. But why take the risk? If you take advantage of professional human translation you can avoid stories like these happening to you. It will cost some money and take a bit longer but the accuracy and information you get from a professional human translator is invaluable.