Nowadays, since the market has grown globally, companies have acquired customers from all over the world. These customers speak a large number of different languages. In this article we analyse how companies face the problem of dealing with multilingual customer care. We will also look at the taking advantage of machine translation.
We will also give you some reasons why customer care is so important. Hopefully these reasons will convince businesses to carefully think about giving customers a personal service rather than a computerised one.
In order to adapt to their global customers' needs, businesses have to provide customer care services in a large number of different languages.
1. Responding
To respond to the need of facing with customers from all over the world, big corporations may have the possibility to take advantage of automatic translation from one language to another.
Machine translation will automatically translate requests and answers, even if the staff only speak English. It could be in relation with people from any country. It will simply translate their question and give them answers in their native language.
How easy and quick it will be!
But are we sure this is a good idea?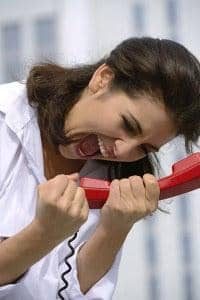 Customer care is the only direct contact that customers have with a company. It is vital that this service is at the highest level possible to fully satisfy the client and make them happy.
2. Computer or Person?
Do people expect to be talking to a computer? Or maybe they are more likely to talk with a real person?
They expect to be listened to and understood, and of course, have a proper answer to their needs.
Even the most modern and developed computer could never really translate the meaning of some particular phrases. They can`t even take into account the context and all the differences between languages or cultures.
For these reasons, I believe that no computer could ever replace a person who is able to think, understand and speak in people's native language.
Furthermore, customer care is always an asset for a business. It should never be underestimated because it can make the difference between a successful brand and an unsuccessful one.
Here you can discover why:
3. Why is customer care so important???
    Contact between people and you
When customers are interacting with customer care, they are not just looking at your products. They are speaking and working with someone who is supposed to represent your company. If that person represents your company in a good way, your customers will remember your company fondly. If that person represents your company in a negative way, you'll probably lose a customer and garner some bad press.
    You are different from the others
It can help differentiate a company from its competitors. For example, it may be difficult to tell the difference between two small-town drug stores, especially if their prices are similar. Putting extra efforts into customer service may be a thing that gives one drug store a competitive advantage. When you take the time to courteously and effectively take care of your customers' issues, it shows you truly care about them. This gives them a reason to choose you among all the others.
    Happy customer, Loyal customer
A company with excellent customer service is more likely to get customers back to there business. It costs a lot more money for a company to find a customer than to retain them. This is due to advertising costs and the expense of sales calls. Consequently, the company will benefit with greater sales and profits. Contrarily, companies with poor customer service may lose customers. This in turn will have a negative impact on their business.
    Word of mouth as Free Publicity
People that have a positive experience with a company's customer service department will likely tell others about their experience. In the same way, a person who has a bad customer service experience will generate a bad word of mouth. This is never good for a business.
Now you know that it`s better from every point of view to have real people in charge of customer care. It might be more expensive for companies to choose this option. But what is the best publicity for a company, other than a happy customer?