There have been many misconceptions about translation services. In this blog I am going to list some common myths and explain why you should debunk them.
1. Free Online translation tools are always the best option.
It is true that free online translation tools have been quite popular in the past decade due to a low cost for the service. Free online translation is quick and cost saving but this does not apply to any types of business.
"What kind of documents are you requiring to be translated?" This is the main question to ask yourself before opting to use these tools. To what extent of translation quality do you expect machine translation to provide you? If you are thinking of converting your marketing materials in a target language, machine translation might not be the best option for you. Here are the reasons why you should debunk this myth.
Free machine translation lacks the knowledge of culture. It is not able to translate your creative content tailored for an international setting. They are not like humans so we call them machines. They do not have thoughts or personal knowledge in terms of language and culture. No doubt that the machine translation possesses knowledge of words in most of every language in the world, but that could not explain that they know how to adapt the text to specific topics. There are several cases of the free online translation services that result in a bad translation. This could lead to the negative reputation of your company. I am sure you do not want to put your brand at risk.
2. Any bilingual is capable to do translation
As we discussed in one of our blogs: Does Knowing Another Language Make You a Translator? The fact is that knowing another language does not give you enough to do that as a job. There is a big distinction between being a translator and being a speaker. Even if you can find a native speaker or a bilingual speaker that does not mean they can do the translation job perfectly for your business. Why not? I will provide you with some points here.
Firstly, a native speaker does not necessarily understand the origin language very well. The person would not be able to translate your thoughts in the way you expect. For example, a person who knows a lot about the target language but not about the original language and is going to translate your creative marketing content. How is he or she going to convey your ideas that can reach to your target audience if he or she doesn't fully understand the deeper meaning of the text? Think about it.
Even though you might consider that working with a bilingual speaker could solve this problem, I would not be so positive. Speaking two or more languages proficiently does not guarantee you to have a high quality of translation because those people are only limited to conversational topics. Are they capable to deal with complicated subjects? Perhaps.
A bilingual speaker is not always a person that possess expert knowledge in a particular field. If your business project includes technical terminology, you are suggested to work with a professional translator who is an expert in this field. Native speakers may have excellent oral and written skills yet without knowing the technical language your documents would be translated incorrectly.
3. Translation services were too expensive
Translation services were expensive. However, as there is an increase in the number of translation agencies nowadays, the service is not that expensive anymore. Every agency provides different packages depending on the urgency, cost, and type of documents. Clients will always find one that suits them best. Also, most translation agencies promote discounts for new clients as a welcome, or offer a special price for old clients. You will be delighted to work with these agencies to save your cost. 
If you have experience working with agencies who charged you a lot, can you think of a reason why? I can think of a possible reason. You may want your documents to be translated within a short period of time. In general, translation agencies charge clients double price or triple price depending on how quickly the translation work has to be done. 
Nevertheless, as I mentioned above, the translation is worth the cost. It brings you value beyond what machine translation can provide you. Translation services save you time, ensure the quality of your project, and cut costs as much as they can for you.
4. Doing translation is just a piece of cake.
First, finding the right translator for your project is not easy. You may think if you can find a talented translator, everything should be as easy as a piece of cake for him or her. However, every job has its challenge and professions. Translation is never an easy job. It is a very time-consuming type of work that demands translators to be multi-tasking people. Good research skills, organisation and deadline-oriented are the main things he or she must have. They must possess sufficient knowledge about not only certain terminology but also the field that they are working with.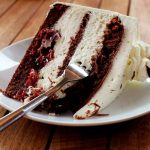 5. Translation and interpreting is the same thing.
No, it is not the same thing. Interpreting and interpreters are not common terms for most of the people, especially when they are looking for interpreters; they thought they are in the right direction by typing "translators" to the searching engine.
The only common thing that translation and interpreting refer to is "language". Technical terminology for a specific field should be very familiar with translators and interpreters. Other than that, translators and interpreters are dealing with different jobs, which requires its own skills. The main thing associated with translating is the written language. However translators need to have the capability of working with the text and also the computer software for translation. Speaking language is more associated with translation. This needs interpreters to have good communication skills, good memory and note-taking skills for oral translation of speech. Depending on the kinds of job, the most common interpreting types are simultaneous interpreting and consecutive interpreting.