This is a big goal for TRANSLIT(well actually two). We have worked so hard to make it real and in the end, our efforts have been rewarded. TRANSLIT got ISO certifications: 9001 and 17100. Two certifications to prove our commitment and involvement in what we do. Two certifications to prove that our management system, service, and documentation procedure has all the requirements for standardisation and quality assurance. All of this proves our determination to continually improve, as well. Obviously, this is not a finish line for us, but only a new starting point. This is a new departure towards broader ambitions.
But what has this meant for us? When the word "ISO" entered in our offices for the first time, we looked at each other with puzzled expressions on our faces. The piece of news was: "Soon we are going to change everything in our working habits". Our feeling was a mixture of fear and curiosity. The word "ISO" sounded like a magical and mysterious word. Although without a precise meaning but with a huge potential for change. "Come on!-we said- we are ready to change", but we were not! A change is not a button you just press. It is a quite slow flow of modifications you make step by step. We learnt about it together and that has been the real change. It has been one of our main goals. We started finding out what an ISO certification was.
ISO certification itself is a quality guarantee. The world`s leading organisations have adopted these internationally recognised set of procedures. The purpose of the standard is to assist companies in achieving excellence.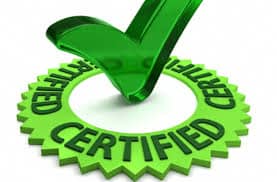 What is ISO 9001?
Every ISO certification concerns different areas and fields in relation to the activity of the company. Our case is in particular at ISO 9001, it sets the standards for quality management systems across many industries. This certification is not for all. It is reserved for those companies that are able to demonstrate that quality management systems have been put in place to control and monitor facilities, personnel, training, and services. Furthermore, ISO 9001 gives to companies the necessary tools to further improve all aspects of organisation management. For companies, it is a great personal goal. It is also a success from the point of view of the relationship with clients.
What is ISO 17100?
As stated above, some ISO certifications concern a specific working field. That is the case of ISO 17100. It is less general and more specific in TRANSLIT's working field. In fact, this quality certification is addressed to those companies which work specifically in the translation industry (translation, interpreting, and related technologies). It covers the essentials processes for providing a translation service. Furthermore, it provides basic requirements for Human Resources as well. If you want to find more about being a freelancer interpreter you can also read Hiring a freelance interpreter, what you need to know.
ISO 17100 certification guarantees that the company is going to respect the needs of the client in order to provide the best service as possible.
What ISO certifications mean for us and for our customers?
For us ISO 9001 and ISO 17100 mean that we are working well. It shows that our team is cohesive and tenacious, that we have been able to improve our way of working and the performance of the company accordingly.
But you must be wondering what does it mean for customers? What does it change for them in terms of results? What should they evaluate when they need a translation, an interpreting service (in the specific case of TRANSLIT and ISO 17100) or in general some other service. The answer is easy. ISO certifications are an advantage not only for companies but also for customers. When a service is asked for by a customer they want their request to be fulfilled. That means efficiency, effectiveness, quality and the best value. ISO certifications are a means to be sure to get all of this.
So, to sum up how ISO 9001 certification makes the difference:
Quality customer care

Customers receive a quote within 24 hours

If necessary, customer can receive same day service

Both an accommodating and precise service is assured to customers
So, to sum up how ISO 17100 certification makes the difference:
Guarantee that the company follows a recognised specialist standard while undertaking customer's translation requirements

Translation and Proofreading phases handled by different translators

Assure that you employ appropriately qualified staff, interpreters and translators that are chosen in relation to their experience

Make sure that your employees can undertake the task assigned in a professional and effective way

Lowest margins of error as possible

Assure confidentiality thanks to the mandatory customer's data protection
Are we asking the right company? Will our needs be respected and will the final work be done properly? These are all the questions that we have when we are looking for a service. How can we judge one's work? Like any other paid service, you may have some doubt if what you are getting is a quality work. Now ISO certifications simplify our lives. It gives us the certainty that when we choose a service provider, a company or an agency, that it is the right one, the one which is going to provide us a perfect service fit for us. A guaranteed 100% success with no effort!