Ireland is fast becoming a racially diverse country as more and more immigrants are choosing to settle down here. With the recent release of the 2016 Census we now know that the amount of immigrants coming into Ireland has increased. This is partly due to the United Kingdom's decision to leave the European Union. As a result of Brexit, the largest amount of immigrants in the past year came from the UK. In Ireland what languages will be spoken in the next 20 years? With this rise of diverse population it would be good to look towards the future.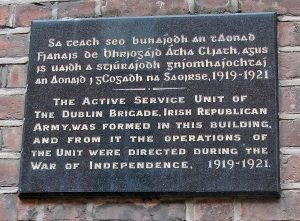 Irish
I would be remiss if i did not mention our National language Irish (or Gaeilge.) Many people hope that this language will be alive and well in 20 years but with the recent results of the 2016 Census, this may not be the case. The 2016 Census contains bad news for the Irish language. There is a decline across all significant categories such as, daily speakers of Irish outside the education system and knowledge of and use of Irish in the Gaeltacht. The fall in the Gaeltacht is particularly dramatic. There was an 11 per cent drop in daily speakers outside the education system within the past five years! A change which has been documented extensively in the recent years is the decline of Irish in it`s heartland.
Its not all bad news though. Although the latest Census figures also illustrate a fall in daily speakers outside the Gaeltacht, that reduction, from 54,010 to 53,217 people, is very small (just over 1 per cent). There has also been an 0.8 per cent increase in the numbers of weekly speakers outside the education system. This probably includes those who speak Irish well but lack opportunities to do so.
Hope for the Future
Also people are trying to combat this decline. Some people are attempting to create new models for the Irish language. For example the recent Pop-Up Gaeltacht events around the country. Even the Government has set up contingency plans. The Department of Education and Skills created 20-Year Strategy for the Irish Language in 2010. With this plan their aim is to increase the usage and knowledge of Irish as a community language. They plan to do this by providing better funding and support to the Gaeltacht areas across Ireland. They also plan on placing a bigger emphasis on Irish courses in Universities. Irish will hopefully still be spoken in Ireland in 20 years. With these changes coming into effect it will increase these chances.
Spanish
Spanish has always been a popular language in Ireland and that trend does not appear to be changing anytime soon. 3159 non-Irish immigrants came from Spain in the last year. This is one of the highest figures on the list of immigrants. Spanish has for a long time had its place in Irish society. Spanish is an optional subject in nearly every secondary school in the country. Around 4000 national schools learn it as well. There has been an increase in the number of students taking Spanish in the last decade of 79%. Spanish, seen as the large number of immigrants in Ireland will definitely be a spoken language in the future.
Portuguese
At number three on the list of immigrants is Brazil which is surprising. Portuguese has never had the presence that Spanish has in Ireland and yet 4878 people travelled to Ireland. This could change the popularity of Portuguese in Ireland. There are several Portuguese language centres in Dublin. This recent influx of Portuguese speakers could create a need for more. Before the most recent Census it would have been hard to say. Now, however there is a very good chance that Portuguese could still be around by then.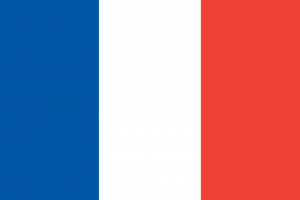 French
The most spoken European language in Ireland is French so of course it will be around in 20 years. Since it was introduced in schools it has been part of the Leaving Certificate Examination. Also, every summer children and teenagers attend French summer camps to help improve their language skills. In the last year 2500 French people have come to Ireland. With this in mind there is no doubt that French will be spoken in Ireland in 20 years time. This is all but a certainty.
Polish
Polish is the second most spoken language in Ireland after English. This has been the case for many years as the Polish community in Ireland has only grown. The most commonly recorded language among non-native speakers in all but one county and a Dublin council area in the 2011 census was Polish. The exception being Dún Laoghaire-Rathdown, where it was French. The Polish Government is even campaigning to have Polish added to the Irish curriculum. In Ireland in 20 years time and bearing all this in mind Polish in my mind will still be spoken here.
Conclusion
Ireland has been a country consisting of a diverse population for a long time. With the results of the 2016 Census, it seems like this will remain a fact. With the amount of immigrants increasing, and with the countries they come from being so diverse. Ireland will still have these languages spoken in 20 years time.
References:
Languages now: https://www.irishtimes.com/news/ireland/irish-news/cso-figures-show-182-languages-are-spoken-in-state-s-homes-1.2230943
Population in 2035: https://www.populationpyramid.net/ireland/2035/
Irish figures: https://www.irishtimes.com/opinion/census-shows-we-must-rethink-our-approach-to-irish-and-the-gaeltacht-1.3040392
Language strategy: http://www.education.ie/en/The-Education-System/20-Year-Strategy-for-the-Irish-Language/